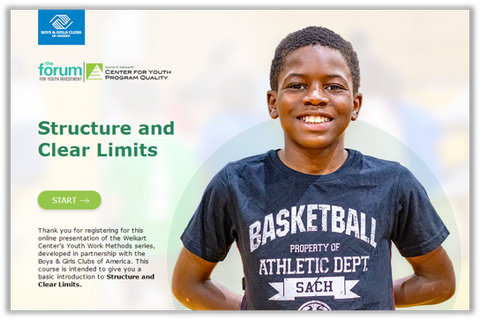 Structure and Clear Limits Online Course (Guidebook Not Included)
Structure and Clear Limits – How do you prevent chaos in a youth environment without stifling youth's positive energy?  Youth need structure and clear limits in order to feel safe.  This interactive workshop helps participants analyze the level of structure in their programs and practice identifying and maintaining clear limits. 
Includes: 
1 - Course Account (90 day access)*
*An account may only be assigned to a single individual. An active email address must be provided in order to establish an account. Account access is active for the period of 90 days from the time of enrollment.
**You will not receive immediate access to your course upon purchase. Accounts are set up once a week on Wednesdays.
---
We Also Recommend